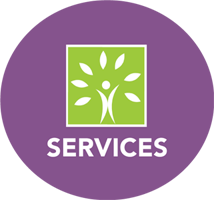 Services & Workshops
"From L.E.A.N. Workshops, Meal Planning & Nutritional Coaching, Kitchen, Pantry & Fridge/Freezer Organization to Cooking Classes and Dinner and Event Planning, we are ready to meet you wherever you are on your journey to a healthy and mindful lifestyle and are there "to walk the talk" with you to achieve your personal health goals."
1.
---
Meal Planning & Nutritional and Culinary Coaching
Do you start thinking about family dinner around 5 pm and then run off to the grocery store, ending up with more or less the same fare most nights? Or do you just pick up things you might like to cook with, end up not doing it, and then are upset about wasting too much food and money each week? We have a solution: Let us help you to put together a balanced meal-plan for the week, one that still gives you enough flexibility to adjust if (or more likely when!) your plans change. We help you dramatically reduce the number of trips you make to the grocery store, as well as the total shopping time. And, most importantly, we help you go from feeling overwhelmed by all you have to do, the latest food fads and media/societal pressure to be that "perfect" parent, to feeling confident and happy about how your family is eating and spending mealtimes together.
2.
---
Kitchen, Pantry & Fridge/Freezer Make-over and Organization
Are you tired of having to rake through your fridge and freezer because you never know what's in there? Do you end up buying the same things over and over again because your pantry is not well organized? Do you feel you spend way too much time prepping before cooking, always looking for the right cooking utensil, pot or spices? Let us help you organize your kitchen, pantry and freezer to best suit your daily needs and the way your family lives.
3.
---
Cooking Classes, individual or small group
Would you like to acquire some basic cooking skills, or is there a recipe you've been wanting to try for a while, but feel it might be too difficult to tackle by yourself? Do you enjoy cooking together with friends, and trying out new recipes, but never get round to organizing it? We offer cooking classes one-on-one, or for small groups in the privacy of your home. We can suggest recipes or help you plan with your ideas, shop for all the ingredients, and make sure we have all the right cooking tools and utensils handy. (Re)discover how much fun and how creative and fulfilling cooking can be!
4.
---
Dinner Party and Event Planning
Would you like to have family, friends or colleagues and business partners over for dinner, but feel overwhelmed by the thought of having to do this all by yourself? We are here to plan a menu with you that can be tailored to your level of culinary expertise, or even take you to that next level with our help. We will help you shop, prep and set up everything. We are here to help you cook, entertain and make sure your evening will be a success. There is no better way to show people you love and appreciate them than to invite them over to share a home-cooked meal you have created yourself.
OUR WORKSHOPS
Are you ready to get L.E.A.N.? We are not talking about being skinny or thin, we want you to be strong and healthy. Based on the principles of healthy living developed by well-known and respected pediatrician Dr. William Sears we offer a variety of workshops and seminars.
What is L.E.A.N.?
L.E.A.N. stands for Lifestyle, Exercise, Attitude and Nutrition and we are here to give you and your family the tools to a healthy, balanced life. Our focus is on families with young children as well as pregnant women. Our workshops range from a short 2 hour introductory class L.E.A.N. essentials to 3 to 6 hour seminars for L.E.A.N. start and L.E.A.N. expectations that can be taken over a longer period of time.
Who can use it?
From individuals and families, school kids, teachers, moms groups, scout and sports clubs to corporate wellness initiatives we can tailor our workshops and coaching to suit your specific needs and time frames. We are ready to meet you wherever you are on your journey to a healthy lifestyle and are there "to walk the talk" with you to achieve your personal health goals.
What are you waiting for? Contact us to register for one of our next classes!